Key audience in a premium environment
We own the exclusive management of all the rail stations network by RENFE and ADIF. A national structure which covers every corner of Spain with quality displays and communication possibilities.
Rail stations are an emotional part of our lives. We use them to commute, holiday trips or just for leisure and it is seen by users as the best way of transport in terms of quality and efficiency.

Stations have a great variety of audiences from families to executives and its environments, because of their location and architechture, are ideal to catch audience's eye.

At Exterior Plus we offer from premium digital networks across the country to local and regional domination possibilities.
- EVERY SERVICE, DIFFERENT AUDIENCE -
Every single train meets the need of a different audience.
Executives
Directors and senior managers who use
long distance premium service at least
once a month.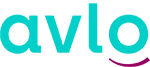 Families / Youngsters
Occasional user of high speed service
low-cost trains.
Frequent passenger
Uses commuter train every day for
daily duties.
decides at the point of sale
remembers having seen an ad
buys extra things from their initial intention
CONTACT US
Let's work together.