Our Team is the keystone of the project. Exterior Plus is leaded by highly experienced professionals with a succesful career in Out of Home Media. A proactive, dynamic and passionate group to offer the best service.

Throughout their careers, this team has worked for the most important OOH companies and also in other media, which guarantees a deep knowledge of advertising market. Complementary profiles with international experience. Many years of career gathered on a board at the service of institutions, media agencies and customers.
Pablo González Ayala has over 20 years of experience in Out of Home and advertising media. His career began at Vodafone, where he leaded the National Sales & Own Stores Department. Afterwards, he worked as Marketing, Sales and Customer Service Director at Inicia.es, first digital deployment of Prisa Group. At Telefonica, he headed up the Sales Department. Pablo has been Managing Director at CBS Outdoor in France and Spain, just as Chief Sales Officer at CBS International. Throughout his career, Pablo González Ayala has also worked for Prisa Brand Solutions and Blow Up Media (Ströer Group) as Managing Director.
Profiles of excellence for OOH
Our highly experienced team combines members with a long career in Out of Home with cross media profiles to provide exceptional solutions for our business partners.
Piedad has over 20 years experience of media, specialising in Out of Home, with more than 15 years of background. She began her career at Movierecord, where she worked as Product Manager. Afterwards, she worked for JCDecaux Spain, where she headed up the Transport Marketing Division and set up a brand experience team. Her last experience before Exterior Plus was as Sales Director at Clece OOH for more than six years.
Piedad Siegfried
Sales & Marketing Director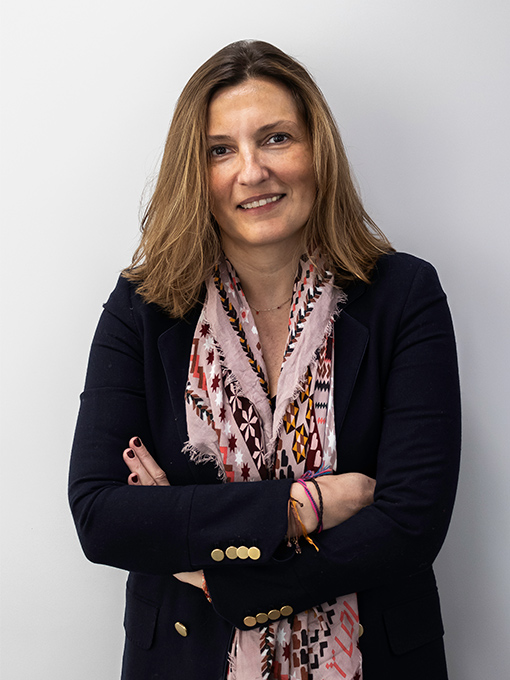 Malu has over 20 years of experience in advertising sector. She began at Airtel, later Vodafone, where she worked for more than 14 years. There, she developed a highly qualified profile working in different areas like IT, Customer Care or Marketing. Afterwards, she assumed leading roles working for Spainmedia Group as Advertising Director at Forbes Spain Magazine and General Director of The New York Times Style Magazine Spain.
Malu Pérez de Torres
Business Development & Institutional Relations Director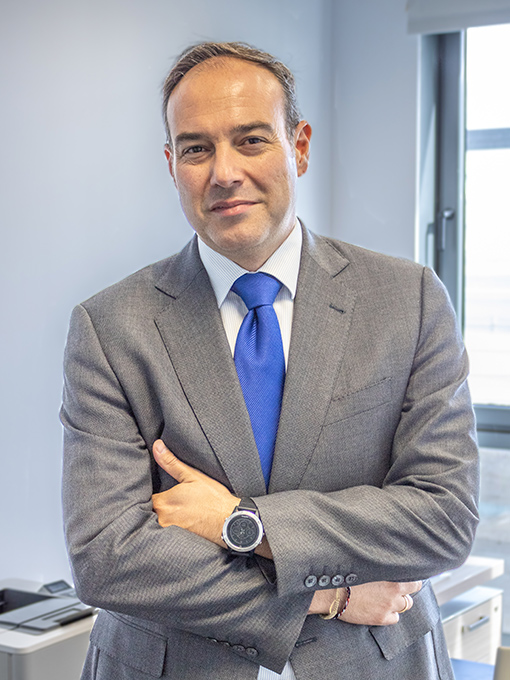 Victor has over 20 years of OOH operating experience, a key service for agencies, advertisers and institutions. Over the last 12 years, he has worked as Operations Director at Clear Channel Spain. He began his career at DHL, later he worked as Development Analist at Tibbett & Britten before joining Transportes Azkar, where he worked as Key Account Manager for 5 years.
Víctor García
Operations Director
Jaime has worked for Exterior Plus the last four years, initially as Financial Controller and since november 2018 he was promoted as CFO & Management Control. Before joining Exterior Plus, he worked for different consultancy firms like Deloitte or Grant Thornton in the Transactional Advisory Services Departments. His professional beginnings were at the Madrid Stock, working in market development for BME.
Jaime Artajo
Chief Financial Officer & Management Control
Raquel has over 15 years of experience as a lawyer. She has worked for 11 years at Redext Group where se was Legal Director. For the last 4 years, she works in the same position for Exterior Plus.
Raquel Sanjuán
Legal Director
María's career is over 20 years of experience. She has worked for companies like RACE before working at Exterion Media Spain as Fiscal Manager. She has also worked as Controller for Clece before joining Exterior Plus.
María Martino
Administration Director